There's nothing like the comforting flavor and warm, festive color of fall squash to usher in cooler, darker evenings, and here in Western Pennsylvania, varieties such as butternut, acorn, kabocha and spaghetti are hitting their peak right now. Stock up at farmer's markets, grocery stores and if you're lucky, friends' gardens and store them in a cool, dry place. They'll last weeks and give you endless possibilities for easy, nutrient-packed meals.
Here are a couple of my favorite ways to incorporate gorgeous gourds into flavorful meals all fall and winter. Enjoy!
Some notes about cooking with squash:
Most squash feature tough outer skins, so make sure your knife is nice and sharp before attempting to slice one up, and use the knife in your collection with the longest blade.
Squash is roly poly, so try putting a damp towel underneath to stabilize your gourd, and find the flattest side to rest against your cutting board before you start slicing. Trim the ends first, then use the flat sides you created to stabilize the squash as you cut the rest.
A tip for the Roasted Butternut Squash and Slow Cooking Butternut Squash soup recipes: Many markets sell pre-cubed butternut, or this tutorial from Gimme Some Oven is great if you want to buy it whole and cube it yourself. I always prefer to buy it whole, because it's less expensive, lasts longer and tastes fresher, but pre-cubed is a nice time-saver.
Remove seeds and strings from squash with a large spoon or melon baller.
Save the seeds! Once you scoop out the seeds from your butternut, acorn (or pumpkin, of course), follow this method from Running to the Kitchen to clean and roast the seeds for a delicious snack or salad topper (this recipe uses salt and pepper only, but you can spice things up with smoked paprika, red pepper flakes, curry powder, or go sweet with a little cinnamon and cardamom. Let your imagination go wild!)
When roasting squash on a baking sheet, spread out the cubes so they don't overlap. This will allow all sides to roast and brown up instead of steaming.
Avoid the frozen section: You can buy frozen, cubed squash, but I've found that it's watery with sub-par texture. I'd suggest going fresh for the recipes below (although I have successfully used frozen squash and sweet potatoes in small amounts in smoothies).
The recipes: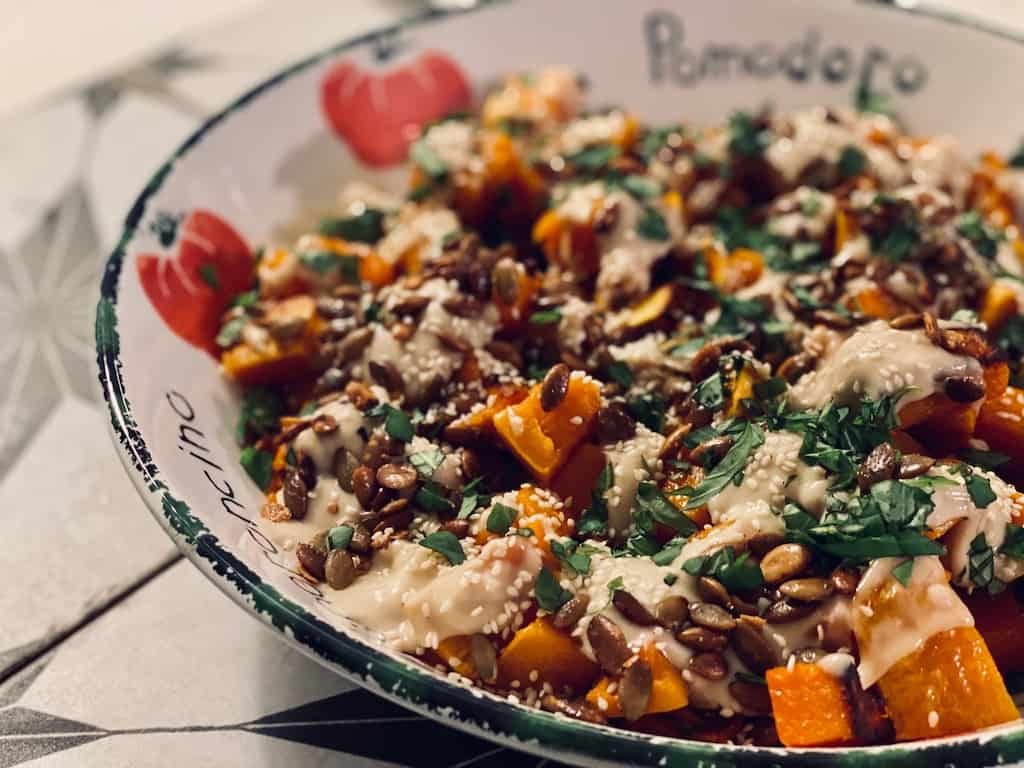 Roasted Butternut Squash with Tahini and Pumpkin Seeds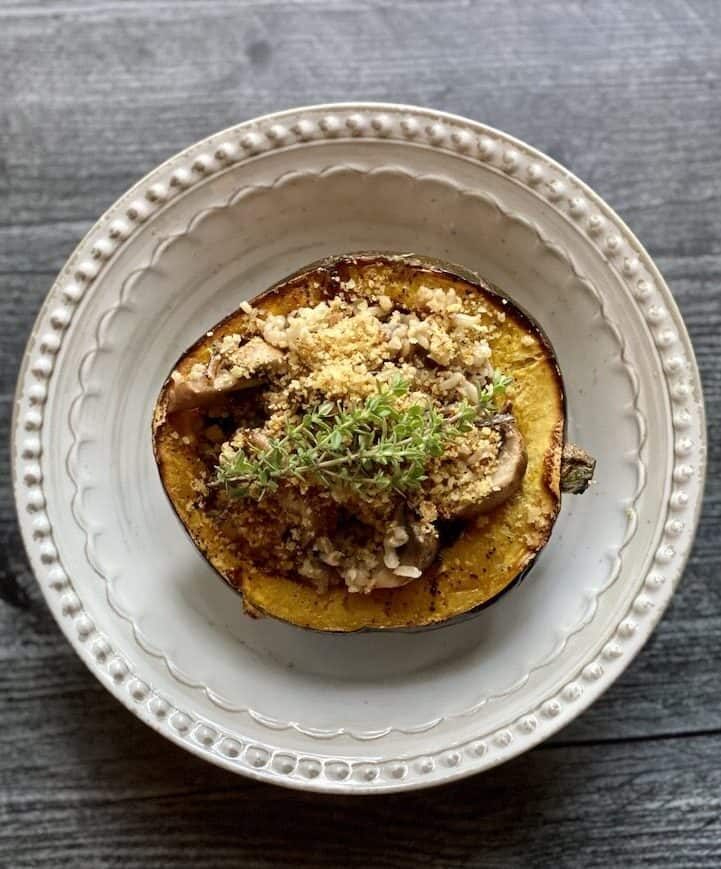 Turkey and Wild Rice-Stuffed Acorn Squash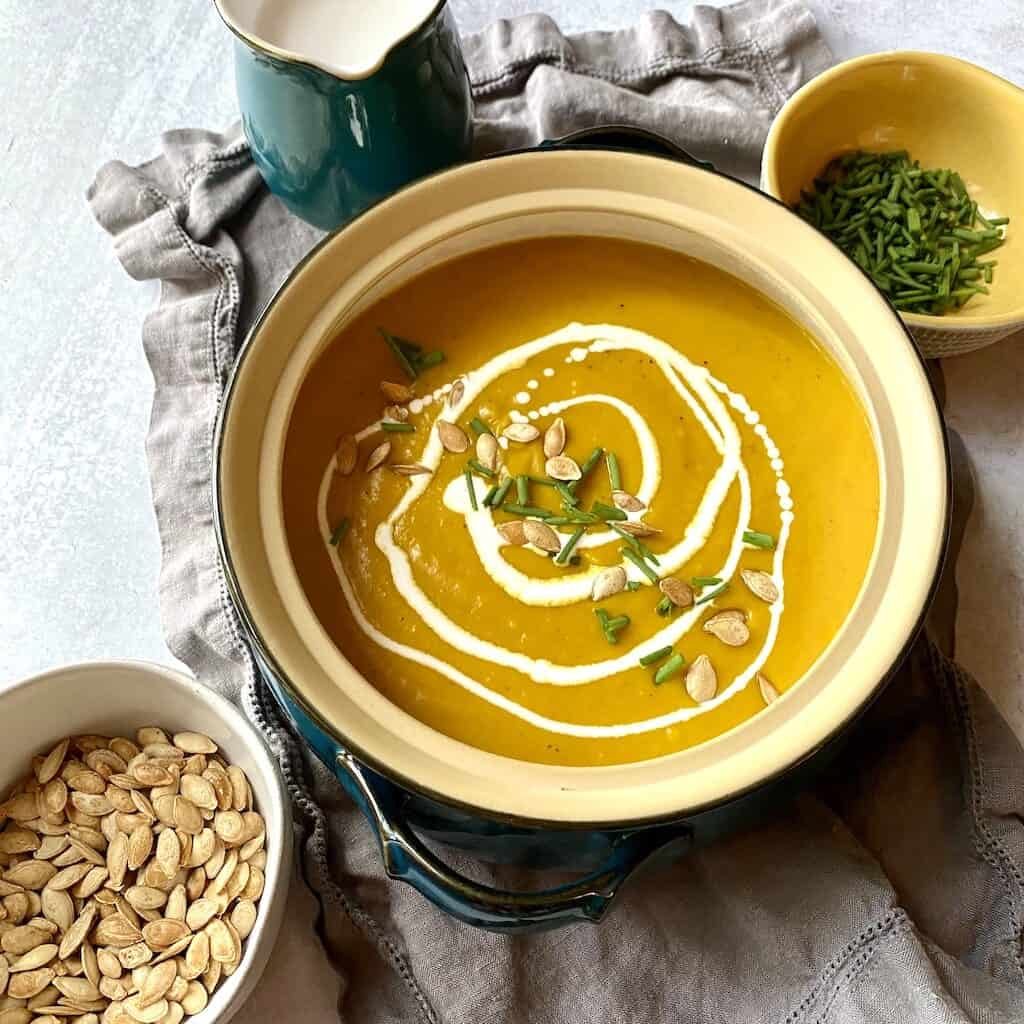 Slow Cooker Butternut Squash Soup (Dairy-Free)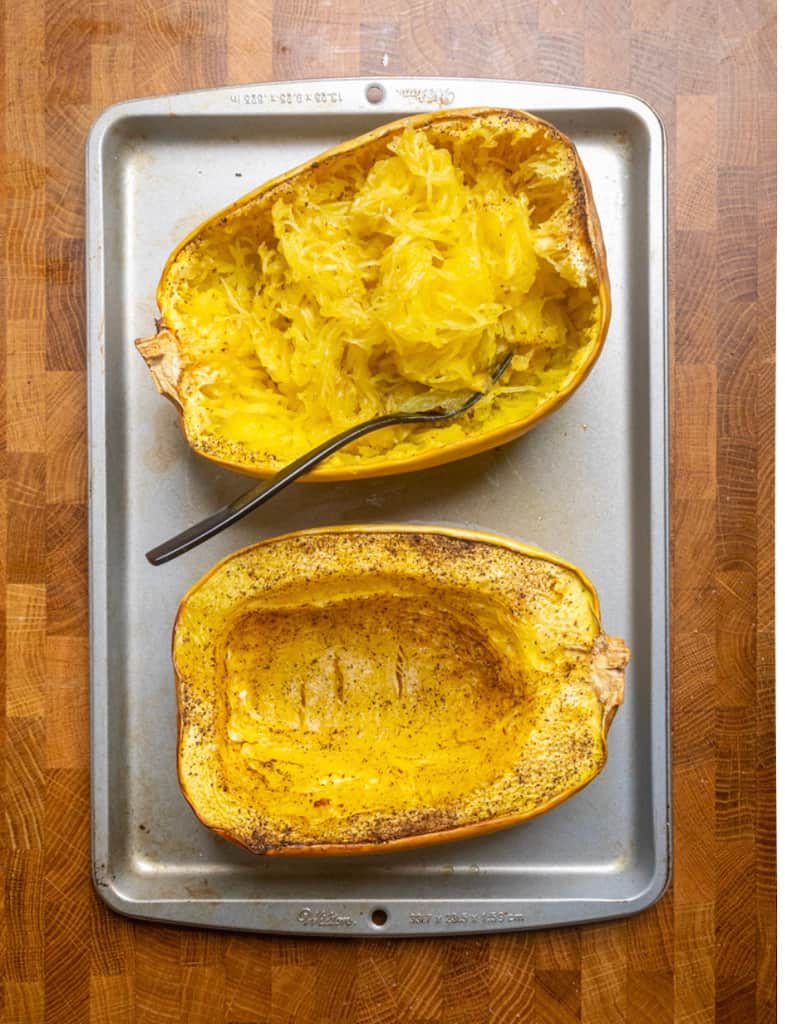 How to Roast Spaghetti Squash from Make it Dairy Free
Questions or thoughts? Email me at liz@octofree.com.